Toyota Raize 2023 review and Prices in KSA
The Toyota raize is a subcompact crossover SUV produced by Toyota since 2019. The Toyota raize 2023 is in its 1st generation that comes in 2 trims, XLE and Limited, and it is powered by a 1.0L or 1.2L 3-cylinder engine.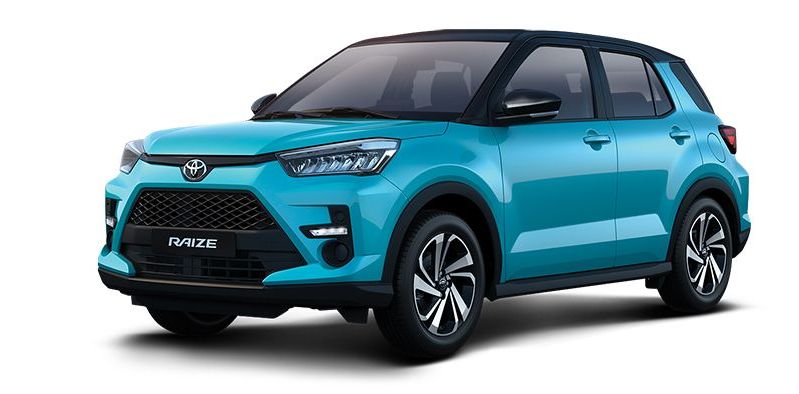 Toyota Raize Exterior
Starting with the exterior of the Toyota raize 2023, the front features an iconic front grille that utilizes Toyota's design language, halogen or LED headlights, daytime running lights, and front fog lights. The sides feature 16 or 17-inch wheels, body-colored door handles, and power-folding and adjustable side mirrors with turn signals. The rear of the Toyota raize 2023 includes LED taillights, rear fog lights, a roof spoiler with brake light, liftgate cargo access, and an exhaust system. Some of the available exterior colors are black, gray, red, silver, yellow, and turquoise. Exterior dimensions are 403cm length, 171cm width, 163.5cm height, and 252.5cm wheelbase.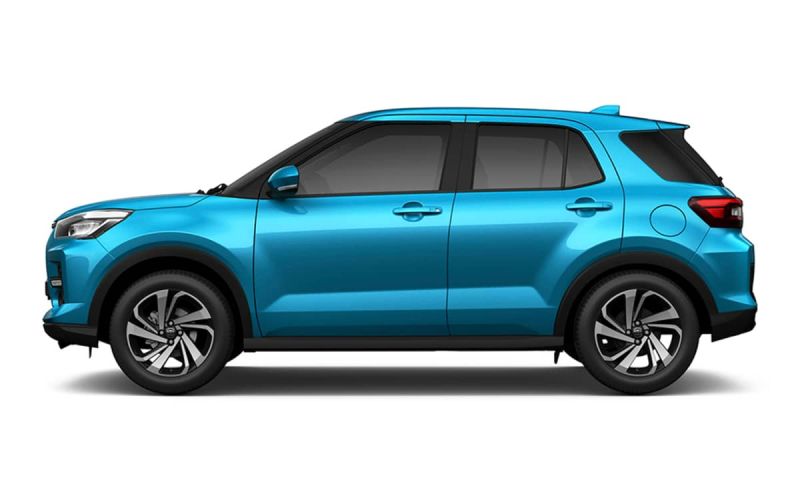 Toyota Raize Interior
Moving to the interior of the Toyota size 2023, features include fabric seats, multifunctional steering wheel, rear seats, adjustable front seats, power windows, front center armrest with storage, door storage pockets, floor front interior illumination, and floor mats.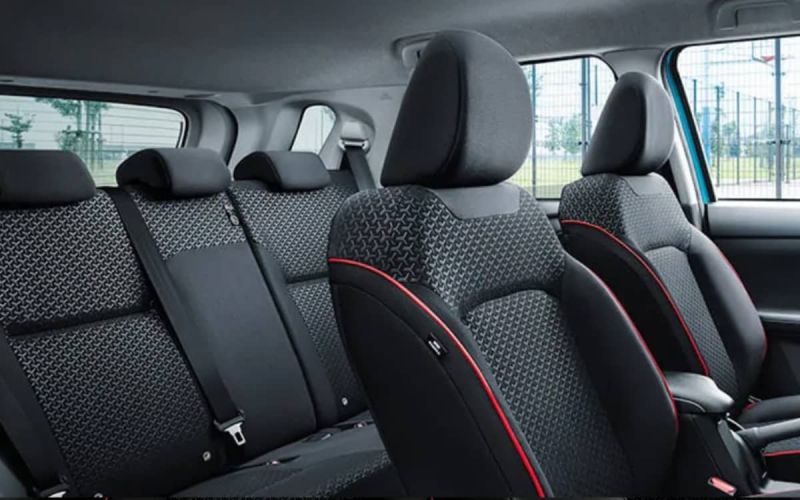 Toyota Raize Technology and Infotainment
The technology and infotainment features in the Toyota raize 2023 include a 7 or 8-inch touchscreen, a navigation system, Apple CarPlay, Android Auto, Bluetooth, USB ports, and a 4-speaker sound system.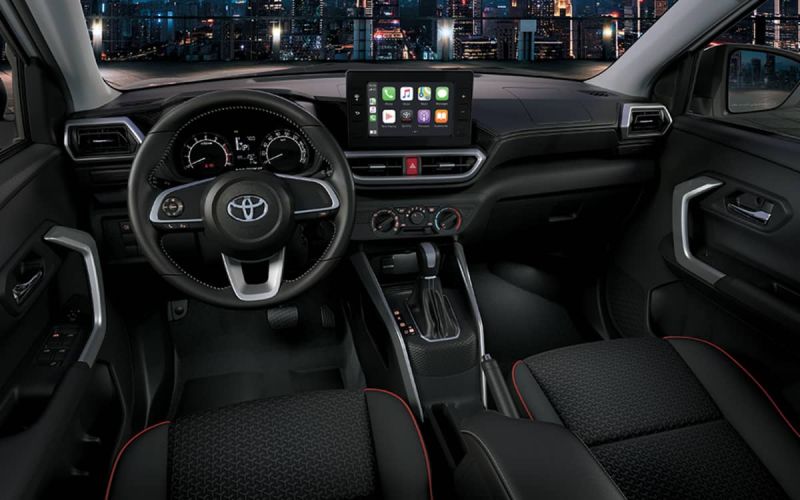 Toyota Raize Engine Specifications
The Toyota raize 2023 is available with 2 engine options that are either a 1.0L turbocharged 3-cylinder engine with 97hp and 140Nm of torque, connected to a CVT transmission and a FWD drivetrain, or a 1.2L 3-cylinder engine with 87hp and 113Nm of torque, connected to a CVT transmission and a FWD drivetrain. 0 to 100km/h time is between 12sec and 10sec and the top speed is 160 to 170km/h.
Toyota Raize Safety and Driver Assistance
The Toyota Raize 2023 come with many safety systems, such as a rear camera, front and rear parking sensors, airbags, Hill-Start Assist Control, ABS, VSC, Tire Pressure Monitoring System, tire inflator, seatbelts, and engine immobilizer.
Why Should You Buy a Toyota Raize 2023?
The Toyota Raize 2023 is a brand-new small crossover that targets young people with busy lifestyles with its dynamic design and striking aesthetics. Thanks to a brand-new foundation that offers exceptional handling stability and riding comfort, it is guaranteed to wow.
Toyota Raize 2023 Prices
Prices for the Toyota raize 2023 start from approx. $17,621 for the XLE and $19,395 for the Limited.
Toyota Raize 2022 vs Toyota Raize 2023
The Toyota raize 2023 came with no changes from the 2022 model since it was newly introduced in 2019.
Toyota Raize Comparison between Trims and Models
The Toyota raize 2023 is available in 2 trims that are the XLE and Limited. The difference between the trims is the engine option and the wheel size. Some of the features and additional options might be available for the higher trim.
Toyota Raize Pros and Cons
The pros of a Toyota raize 2023 are the fuel economy and the ease to drive. The cons of a Toyota raize 2023 are the performance and hard plastic cabin materials.