Lamborghini Aventador 2022 Review
The Lamborghini Aventador is a mid-engine sports car manufactured by Lamborghini since 2011. The company has produced four generations and the Lamborghini Aventador 2022 belongs to the fourth itineration launched in 2021. It offers an exotic look as well as a surprisingly agile handling, and is available in four trims: the SVJ, SVJ Roadster, LP 780-4 Ultimae, and LP 780-4 Ultimae Roadster, all powered by a 6.5L NA V12 engine.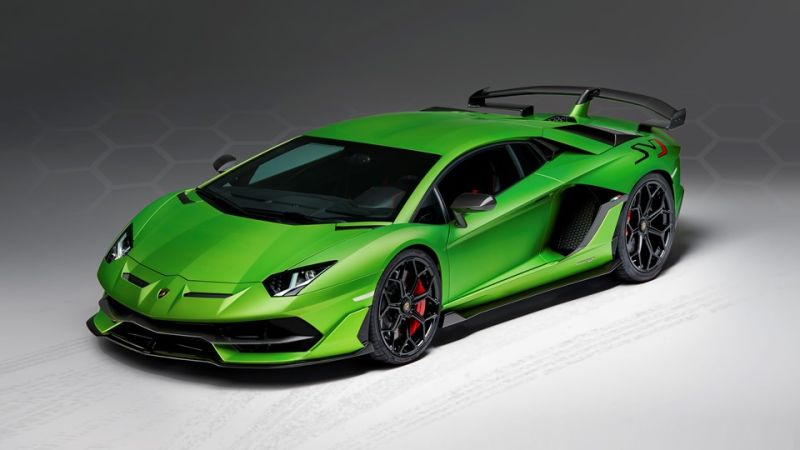 Lamborghini Aventador Exterior
The exterior of the Lamborghini Aventador 2022 features include a front bumper with air vents, LED headlights, and daytime running lights. The sides have 20-inch front wheels with 255/30 tires and 21-inch rear wheels with 355/25 tires, as well as electrically adjustable and foldable heated side mirrors with turn signals, and scissor doors with a body-colored door handle. The rear of the Lamborghini Aventador 2022 include LED taillights, an engine cover, a rear spoiler, a high-mounted center exhaust system, as well as a rear diffuser and an ALA system. Giallo Orion, Verde Mantis, Balloon White, Grigio Estoque, Rosso Mars, and Blue Sideris are the exterior colors offered. The vehicle's exterior measurements are 494.3cm in length, 227.3cm in width, 113.6cm in height, 270cm in wheelbase, and a weight of 1,525kg.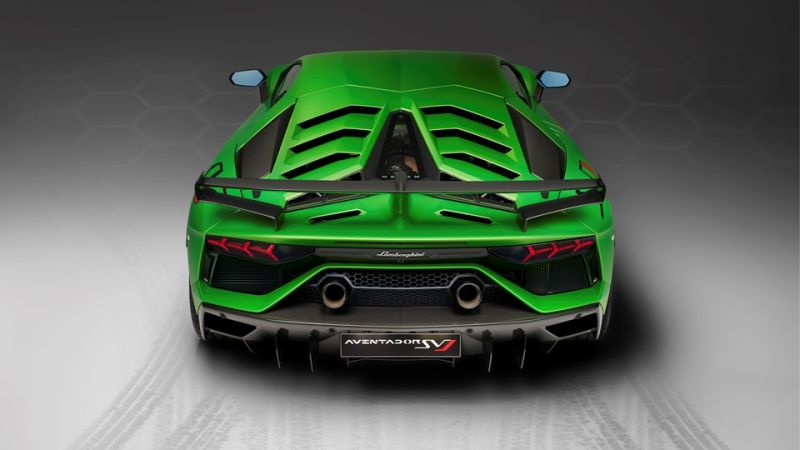 Lamborghini Aventador Interior
A front bucket seats, two-way driver and passenger seat adjustment, multi-functional steering wheel, start push button, rearview mirror, aluminum pedals, gear shift buttons, and dual-zone air conditioning with AC vents are among the interior features of the Lamborghini Aventador 2022. For the Roadster variant, a removable rooftop is also included.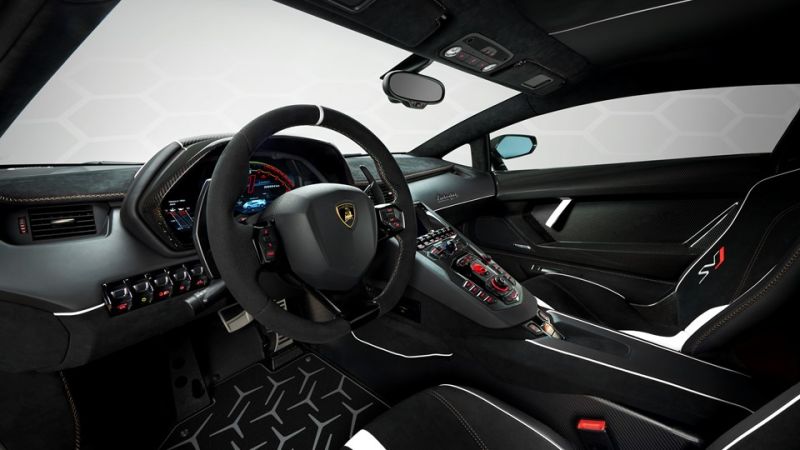 Lamborghini Aventador Technology and Infotainment
An infotainment system with dated graphics, voice command, Apple CarPlay, performance data recorder, navigation, and a sound system are included in the technology and infotainment features of the Aventador 2022.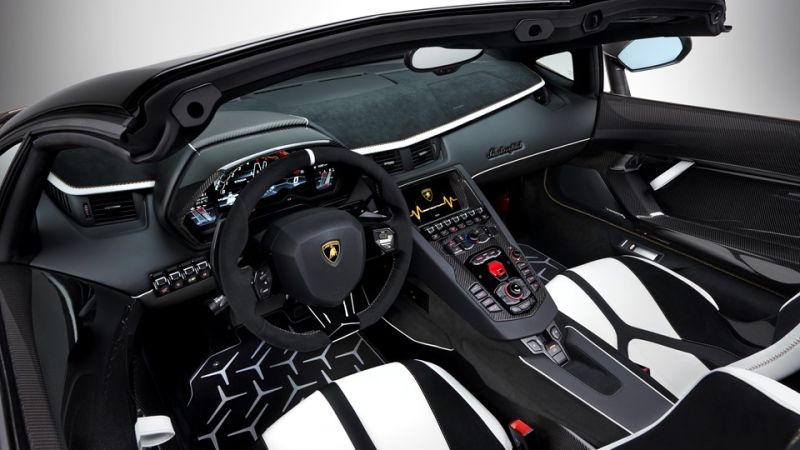 Lamborghini Aventador Engine Specifications
A 6.5L NA V12 engine powers the Lamborghini Aventador 2022 with power between 770hp and 780hp and 720Nm of torque, and is connected to a 7-speed ISR transmission and AWD drivetrain. The Aventador 2022 accelerates from 0 to 100km/h in 2.9sec and reaches a top speed of 354km/h.
Lamborghini Aventador Safety and Driver Assistance Systems
An antilock braking system, emergency braking system, electronic stability control, eight airbags, traction control, electronic brakeforce distribution, and tire pressure monitoring system are the safety features in the Lamborghini Aventador 2022. It also includes a rear camera and seatbelts with pretensioners.
Why should you buy a Lamborghini Aventador 2022?
The Lamborghini Aventador 2022 is equipped with a naturally aspirated V12 engine that produces one of the most incredible sounds ever. It comes with three driving modes, as well as the well-known scissor doors, and a digital instrument cluster that varies depending on which mode you choose. If you would like to enjoy an open-air experience, the Lamborghini Aventador 2022 is a great choice.
Lamborghini Aventador 2022 Prices
Prices of the Lamborghini Aventador 2022 start from approx. $542,000.
Lamborghini Aventador 2021 vs Lamborghini Aventador 2022
No changes were made to the Lamborghini Aventador, as the SVJ and SVJ Roadster have been on the market since 2018 and 2019, respectively, and the Ultimae and Ultimae Roadster were introduced in 2021.
Lamborghini Aventador Comparison in Trims and Models
The SVJ, SVJ Roadster, LP 780-4 Ultimae, and LP 780-4 Ultimae Roadster are the available trims for the Lamborghini Aventador 2022. The main differences between the four trims are in the engine output which is 770hp for the SVJ and SVJ Roadster, 780hp for the Ultimae and Ultimae Roadster, and removable hardtop in the Roadster versions. Some of the features differ between dealers.
Lamborghini Aventador Pros and Cons
Pros of the Lamborghini Aventador 2022 are its superb design, astounding sound, and nimble handling. Cons of the Lamborghini Aventador 2022 are its extremely high price and poor fuel economy