Hyundai Azera 2021 Review and Prices in KSA
The Hyundai Azera is a full-size sedan produced by the Korean automaker Hyundai since 1986. The automobile is also known as the Hyundai Grandeur, and the current generation is the sixth, which debuted in 2016 and underwent a facelift for the 2021 model.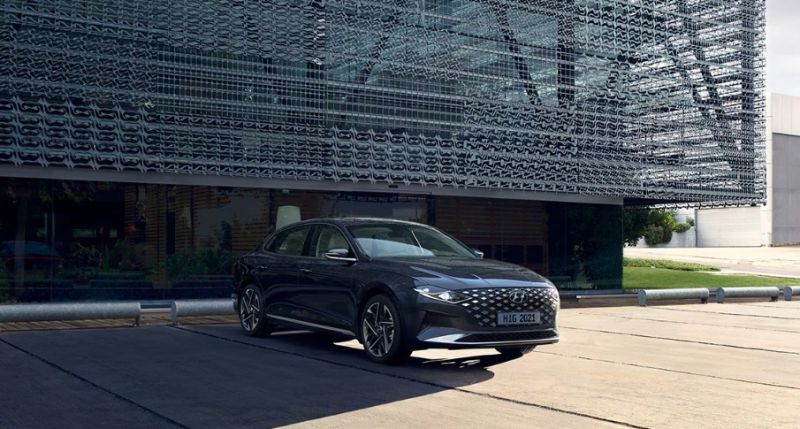 Hyundai Azera Exterior
The Azera has a characteristic athletic appearance, a frint grille with lighted vents, full-LED headlamps, daytime running lights, and chrome accents on the front, sides, and rear. The car seems more sturdy from the side due to a larger wheelbase and a characteristic smooth profile, and runs on 18- and 19-inch alloy wheels with 245/45 tires.
Unique design touches that express dynamism are seen from the rear end, with a set of standard LED taillights with a more refined design as an option, LED license plate lighting, chrome-plated exhaust outlets, electric safety windows, reverse lights, and a smart electric tailgate.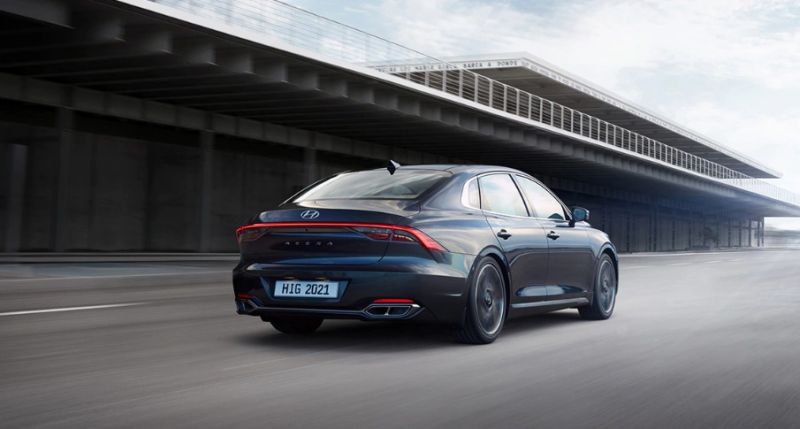 Hyundai Azera Interior
The interior of the Azera is characterized by a sophisticated design with soft touches, characterized by harmonious colors of beige, orange, black and navy in varying hues. The seats are made of luxurious faux or natural leather upholstery, with heating and cooling systems. Power rear curtain, and a leather dashboard lining for anti-collision are also there.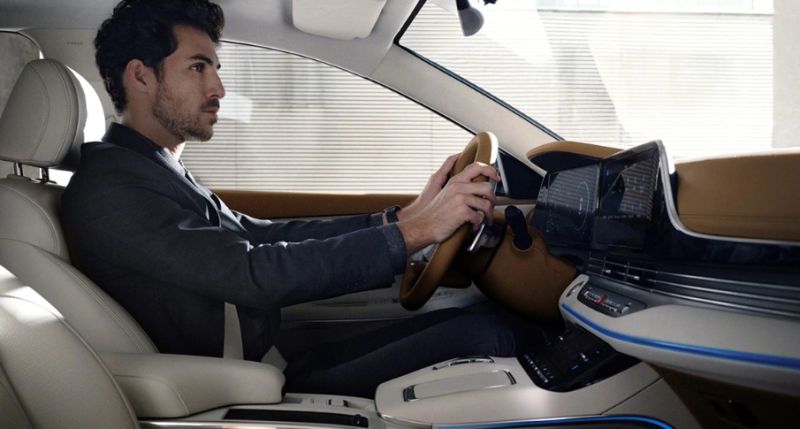 Hyundai Azera Technology and Infotainment
Technology includes a 12.3-inch double screen for the infotainment system with digital instruments, a 64-color ambient lighting system that adapts to the driver's mood, automated air conditioning with dust and microbe air filtration, a wireless charging pad, and a premium sound system.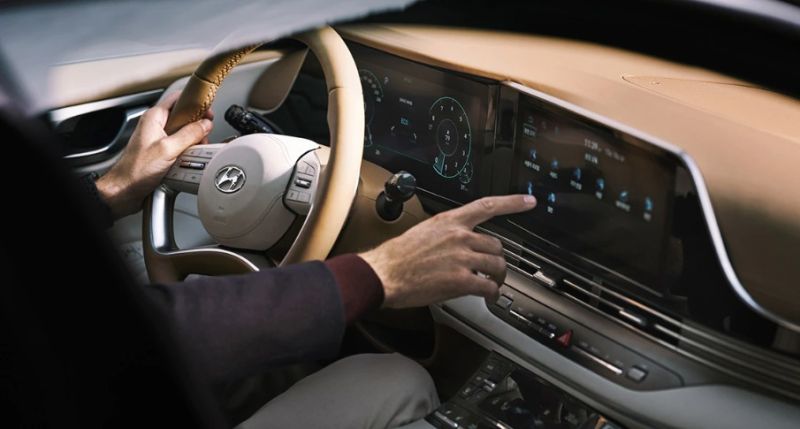 Hyundai Azera Engine Specifications
Hyundai Azera uses a 3.5-liter indirect injection petrol engine that produces 290 hp at 6,600 rpm and a torque of 338 Nm at 5,000 rpm. It comes with an 8-speed automatic transmission and front-wheel drive.
Hyundai Azera Safety and Driver Assistance Systems
Reverse Lights, Electronic Door Lock System, Safe Exit Assist, Smart Cruise Control SCC, Blind Spot Display with Contour Display, Safety Power Windows, Lane-Keeping System, Front and Rear Collision-Avoidance Systems are among the safety technologies.
Why Should You Buy a Hyundai Azera 2021?
The car has a fair degree of ride comfort, luxury touches in the interior design, and the greatest information and entertainment system in its class, all at a good price for the qualities it presents.
Hyundai Azera 2021 Prices
Hyundai Azera Standard starts at $35,540
Hyundai Azera Semi-Full starts at $40,140
Hyundai Azera Full starts at $46,000
The Hyundai Azera's annual cost is estimated to be around $370, though this varies depending on the rate and nature of use.
Hyundai Azera 2021 vs Hyundai Azera 2020
The Hyundai Azera 2021 had a facelift that delivered significant improvements, beginning with the front of the car, where the headlights and daytime running lights are attractively integrated with the front grille to symbolize the new design language.
It was also distinguished by streamlined taillights connected to a light strip and a rear grille, and even the car grew larger to include a comfortable seating area.
Inside, the 2021 Azera is distinguished by the 64 colors ambient lighting system, and design improvements that include the seats, the infotainment system and the touch screen control in the console.
Among the new safety systems are Forward Collision Prevention System, which reduces the occurrence of accidents, as well as Lane Tracking and Lane Keeping System.
Hyundai Azera Comparison in Trims And Models
The changes begin on the outside, with the vehicle available with either 18-inch or 19-inch wheel rims.
The seats are upholstered in faux leather or genuine nappa leather, and higher versions include cooling and heating for the front seats. The base model also includes an infotainment system with an 8-inch screen, whilst the top model has a 12.3-inch screen with a navigation system and a 14-speaker sound system.
Hyundai Azera Pros and Cons
Pros of the Hyundai Azera 2021 are the comfortable ride, luxurious cabin, class-leading infotainment, and reasonable price. cons of the Hyundai Azera 2021 are the average fuel consumption and thye harsh handling.