Lexus LC 2022 Review and Prices in UAE
The Lexus LC is a grand tourer manufactured by Lexus since 2017 with the 1st generation. The Lexus LC 2022, which is part of its 1st generation, is available in 1 trim: LC500 Carbon, and is powered by a 5.0L V8 engine.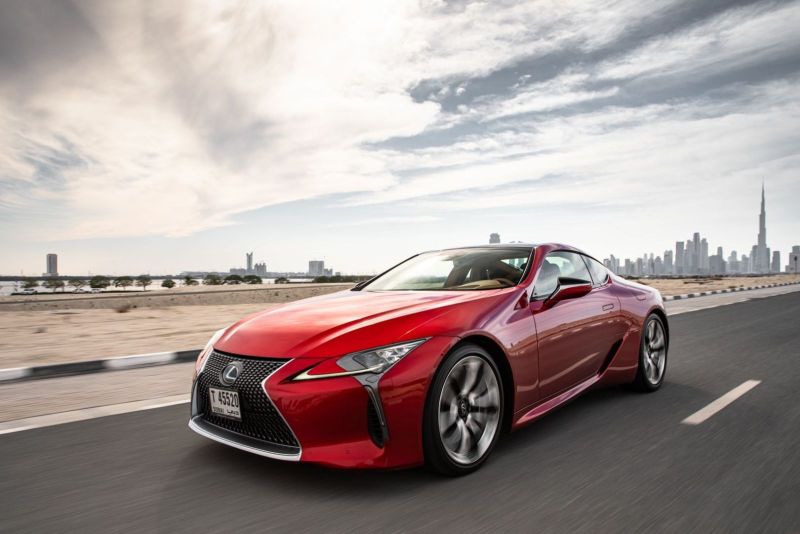 Lexus LC Exterior
Starting with the exterior of the Lexus LC 2022, the front features a front grille, LED headlights, daytime running lights, and side air vents. The sides feature 21-inch wheels, body-colored door handles, and body-colored power adjustable side mirrors with turn signals. The rear of the Lexus LC 2022 features LED taillights, rear fog lights, a trunk lid spoiler, cargo access, and an exhaust system. Exterior colors available are black, yellow, dark gray metallic, sonic silver, white nova glass flake, garnet red mica, radiant red contrast layering, amber crystal metallic, and graphite black glass flake. Exterior dimensions are 477cm length, 192cm width, 134.5cm height, and 287cm wheelbase.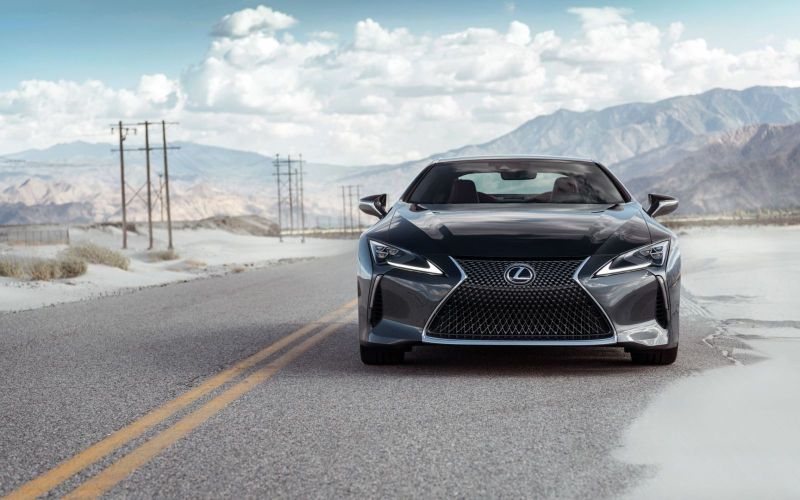 Lexus LC Interior
Moving to the interior of the Lexus LC 2022, features include fabric or leather seats, a multifunctional steering wheel, adjustable driver and front passenger seats, floor mats, power windows, foldable rear seats, front center armrest, and dual-zone climate control with AC vents.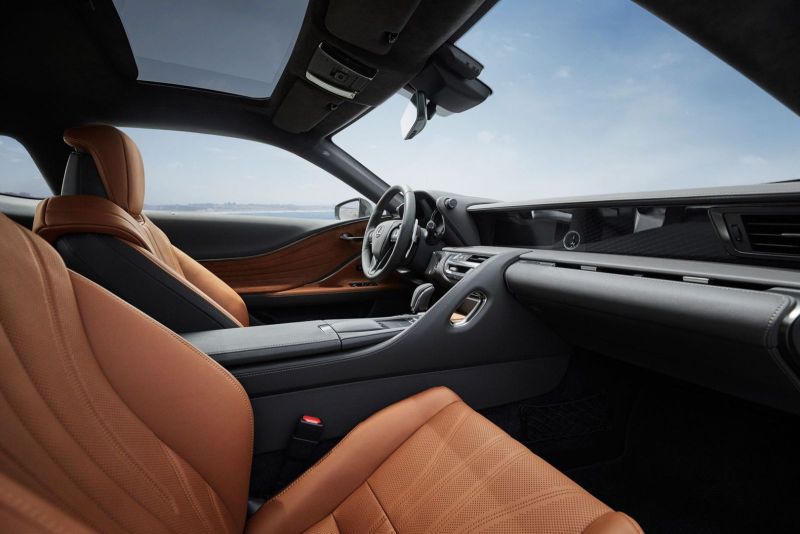 Lexus LC Technology and Infotainment
Technology and infotainment features in the Lexus LC 2022 include a 10.3-inch touchscreen, navigation, Apple CarPlay, Android Auto, USB and AUX ports, wireless charger, and a Mark Levenson surround sound system with 13 speakers.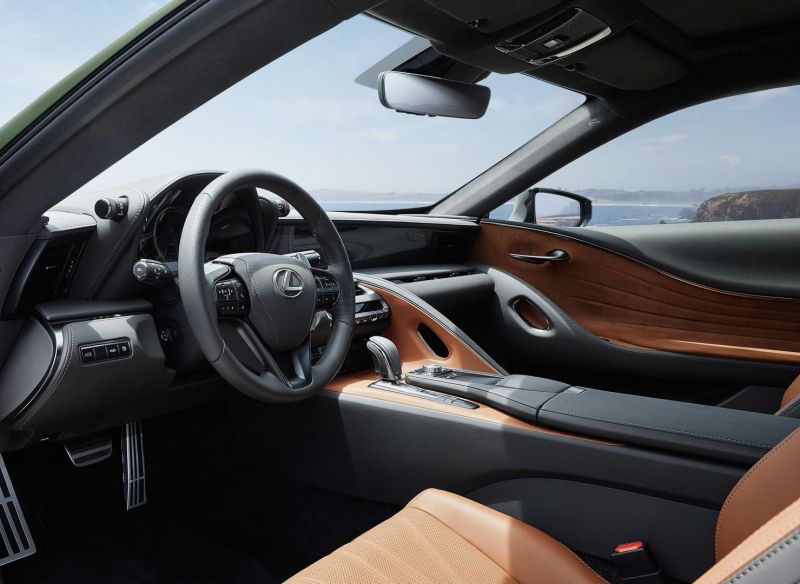 Lexus LC Engine Specifications
The Lexus LC 2022 is powered by a 5.0L V8 engine with 471hp and 539Nm of torque, connected to a 10-speed automatic transmission and RWD drivetrain. 0 to 100km/h time is 5.0sec and top speed is 250km/h.
Lexus LC Safety and Driver Assistance Systems
Safety and driver assistance features in the Lexus LC 2022 include a blind-spot monitor with rear cross-traffic alert, Lexus parking assist sensors (4 front and 4 rear), parking assist monitor, tire pressure warning system with sensors for all tires, Lexus safety system with the pre-crash system, active cruise control, lane-keeping assist, airbags, and Vehicle Dynamics Integrated Management System, which incorporates electric power steering, vehicle stability control, antilock braking system, and traction control.
Why should you buy a Lexus LC 2022?
Despite its high price, the Lexus LC 2022 provides excellent value for money. The LC has a smooth and comfortable ride, and a powerful drivetrain. It boasts a designer interior that borrows aspects from the LX luxury sedan and the legendary LFA supercar.
Lexus LC 2022 Prices
Prices for the Lexus LC 2022 start from approx. $123,876.
Lexus LC 2021 vs Lexus LC 2022
The Lexus LC came with no changes for the 2022 model since the 2021 model received some changes.
Lexus LC Comparison in Trims and Models
The Lexus LC 2022 is available in 1 trim which is the LC500 Carbon. There are no other trims to compare it with.
Lexus LC Pros and Cons
Pros of the Lexus LC 2022 are the looks, comfort, build quality, and handling. Cons of the Lexus LC 2022 are the price and rear seat space.