Lexus GX 2022 Review and Prices in UAE
The Lexus GX is a full-size luxury SUV manufactured by Lexus. The company has launched two generations respectively in 2002 and 2008. The GX 2022 is part of the second itineration and is available in two trims in UAE which are the 460 Premier and 460 Platinum and 2 trims in Saudi Arabia which are the 460 AB elegant plus, and 460 SS sport, all powered by a 4.6L 8-cylinder engine. The Lexus GX 2022 merges opulence, safety, and capability.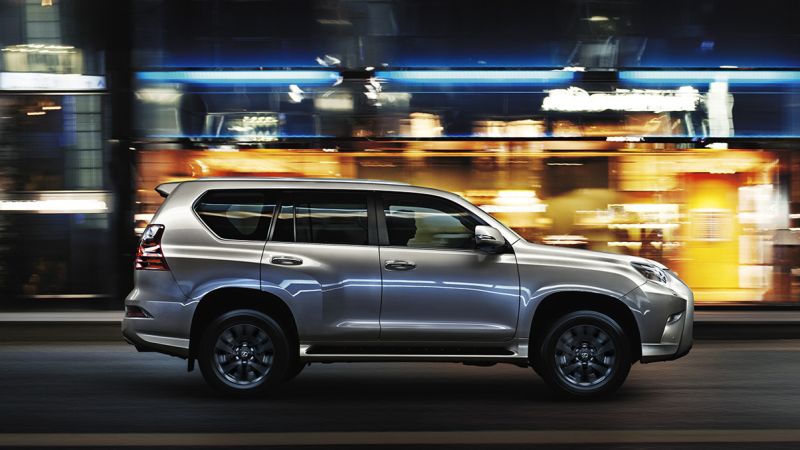 Lexus GX Exterior
Starting with the exterior of the Lexus GX 2022, the front features a dynamic spindle grille with chrome inlays, a front grille lower bumper, front fog lights, and three beams all-LED headlights with L-shape daytime running lights. The sides feature 18-inch alloy wheels with 265/60R18 tires, Lexus illumination welcome logo (front doors only) and Lexus illuminated scuff plates, side chrome moldings, body-colored side mirrors, chrome door handles, and sills on the sides. The rear of the Lexus GX 2022 includes LED tail lamps with a red finish, rear fog lights, rear luggage access, and an exhaust system. Exterior colors available are Atomic Silver, Black Onyx, Star Fire Pearl, Nori Green Pearl, and Nebula Gray Pearl. Exterior dimensions are 488cm length, 188.5cm width, 183cm height, 279cm wheelbase, and a weight of 2452kg.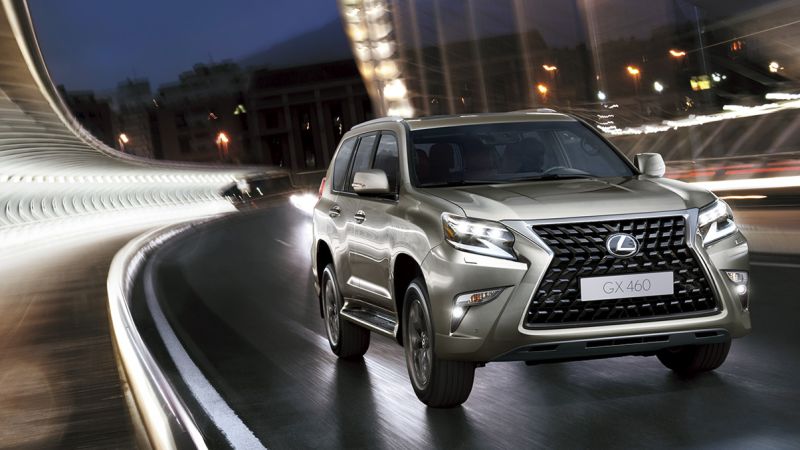 Lexus GX Interior
Moving to the interior of the Lexus GX 2022, features include semi-aniline leather seats, 10-way electrically adjustable driver's seat, heated and cooled front seats, as well as heated reclining and sliding seats in the second row, third-row fold-flat seats, center console cool box, heated steering wheel, wood and leather gearbox, and a moon roof. It also includes an air conditioner with AC vents.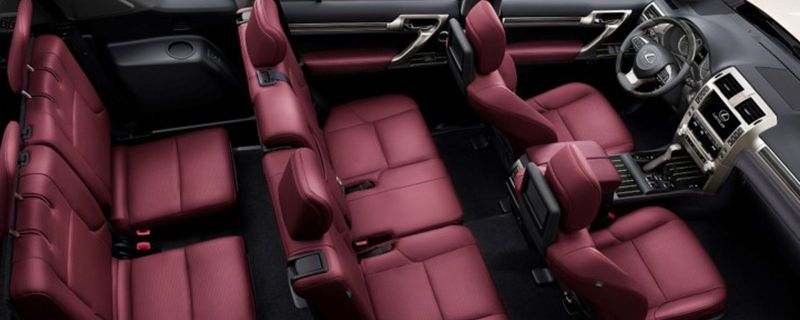 Lexus GX Technology and Infotainment
Technology and infotainment features in the Lexus GX 2022 include a 10.3-inch touchscreen, Bluetooth, navigation, apple car play, and android auto, and a 9-speaker sound system or a 17-speaker sound system from Mark Levenson.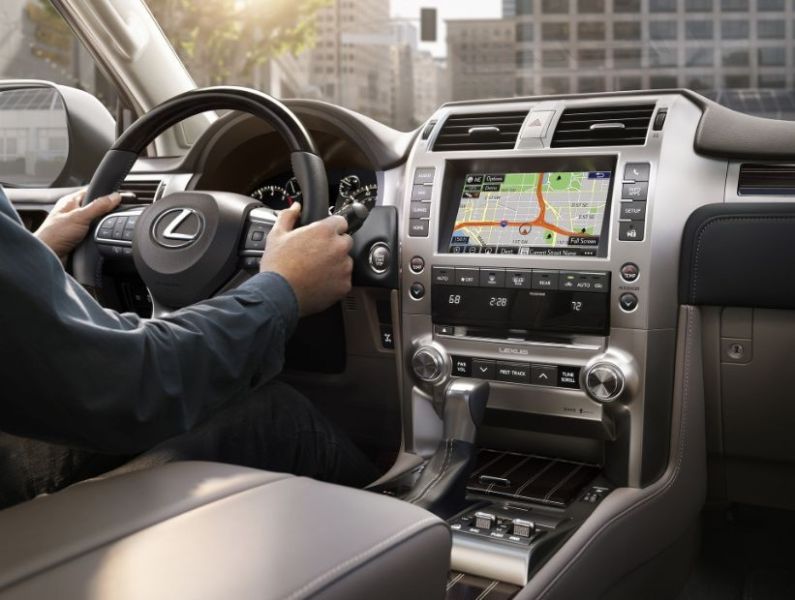 Lexus GX Engine Specifications
The Lexus GX 2022 is powered by a 4.6L 8-cylinder engine generating 292hp and 437Nm of torque, connected to a 6-speed automatic gearbox and 4WD system. It accelerates from 0 to 100km/h in 7.8sec and reaches a top speed of 177km/h.
Lexus GX Safety and Driver Assistance Systems
Safety and driver assistance features in the Lexus GX 2022 include blind-spot monitoring, cruise control, front and rear clearance sonar with rear camera, SRS airbag system, antilock braking system, brake assist, electronic brakeforce distribution, vehicle stability control, and active traction control. Safety systems also include HAC and DAC, a safety system plus package with pre-collision alert and pedestrian recognition, lane departure alert, adaptive cruise control, and smart headlamps.
Why should you buy a Lexus GX 2022?
The Lexus GX 2022 has the strength and mechanics to go off-road and pull trailers. It features a spacious and stylish cabin with a variety of conveniences and it's equipped with the most up-to-date protection mechanisms to ensure occupants' safety and comfort. The Lexus GX 2022 is a wonderful choice if you're looking for a vehicle that combines safety and great off-road capabilities.
Lexus GX 2022 Prices
Prices for the Lexus GX 2022 start from approx. $69,435 for the 460 Premier and 4.6L 460 Premier and $80,327 for the 460 Platinum and 4.6L 460 Platinum.
Lexus GX 2021 vs Lexus GX 2022
No major changes were made to the Lexus GX 2022 except for some minor changes, one of which included a new infotainment system with both Apple CarPlay and Android Auto and a redesigned dashboard.
Lexus GX Comparison in Trims and Models
The Lexus GX 2022 is available in two trims in UAE which are the 460 Premier and 460 Platinum and 2 trims in Saudi Arabia which are the 460 AB elegant plus, and 460 SS sport. The differences between trims are in the features and options, such as the sound system with nine or seventeen speakers. all trims are powered by the same engine option. some of the features differ between dealers.
Lexus GX Pros and Cons
Pros of the Lexus GX 2022 are its towing capabilities, excellent off-road adventure, good build quality, and simple controls. Cons of the Lexus GX 2022 are its slow acceleration, antiquated technology, and poor fuel efficiency